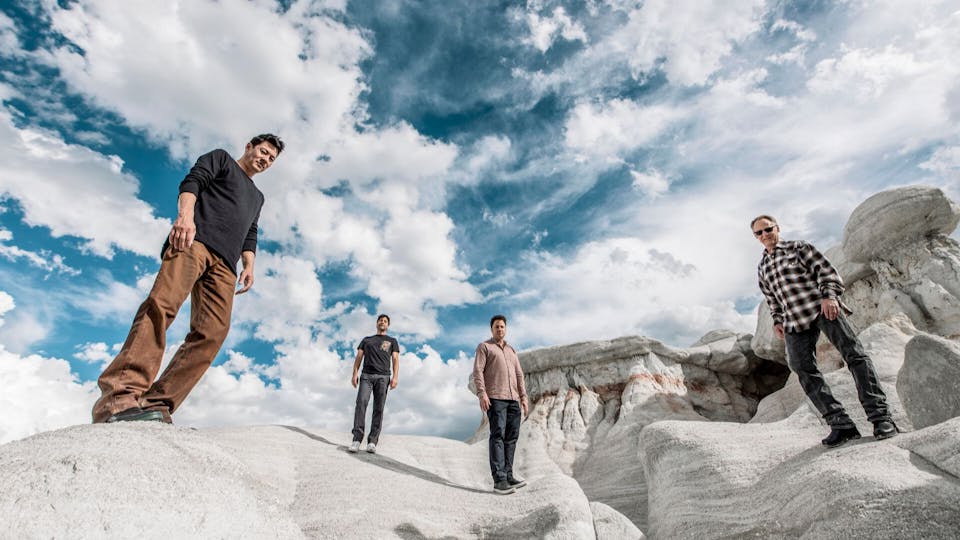 Big Head Todd and the Monsters will be playing Iron City on March 8th 2020! Get your tickets now!
Since their formation in the mid-'80s, Big Head Todd & the Monsters have continued to evolve and explore, moving beyond their Colorado club circuit roots to become one of the most adventurous, respected and durable bands in America. Through constant touring and a zeal to travel down new musical avenues in the studio, BHTM (as their dedicated fans call them) have honed their collective stew of influences into a trademark hybrid sound that's immediately recognizable. Now, with Black Beehive, their maiden release on Shout! Factory (February 4, 2014), the quartet has made its most personal and poignant album to date, a collection of new studio tracks that, says co-founder and figurehead Todd Park Mohr, "allows us to truly reach our audience through the language of the blues."
Recorded at Butcher Boy Studios in Chicago, Mohr's hometown of the past seven years, and produced and mixed by Grammy-winning multi-instrumentalist Steve Jordan (whose previous production credits include John Mayer, Buddy Guy, Solomon Burke and Robert Cray), Black Beehive arrives a quarter-century after the group's debut album, Another Mayberry, first put Big Head Todd & the Monsters on the map beyond their home base. Today, the original trio—Mohr on guitar and vocals, Brian Nevin on drums and vocals and Rob Squires on bass and vocals—along with keyboardist/pedal steel guitarist Jeremy Lawton, who joined in 2004, are still opening themselves to new possibilities even as they further explore their roots. "It has some contemporary elements that bridge a gap between alternative pop and traditional blues," says Mohr about Black Beehive, whose title refers to the late British soul singer Amy Winehouse, the inspiration behind the album's title track.
The band approached the recording in an old-school organic fashion, playing together in the studio, which Mohr describes as "a big open space," and sticking to the basics. "I played resonator guitar on almost every song and most of the album is kind of simple: guitar, slide guitar, drums and bass," he says. "We only had two guests on the album. One was Eddie Shaw, who was Howlin' Wolf's harmonica player for many years, and Ronnie Baker Brooks, who played guitar. And Steve Jordan played on almost every track—various things, percussion, rhythm guitar."
UPCOMING SHOWS