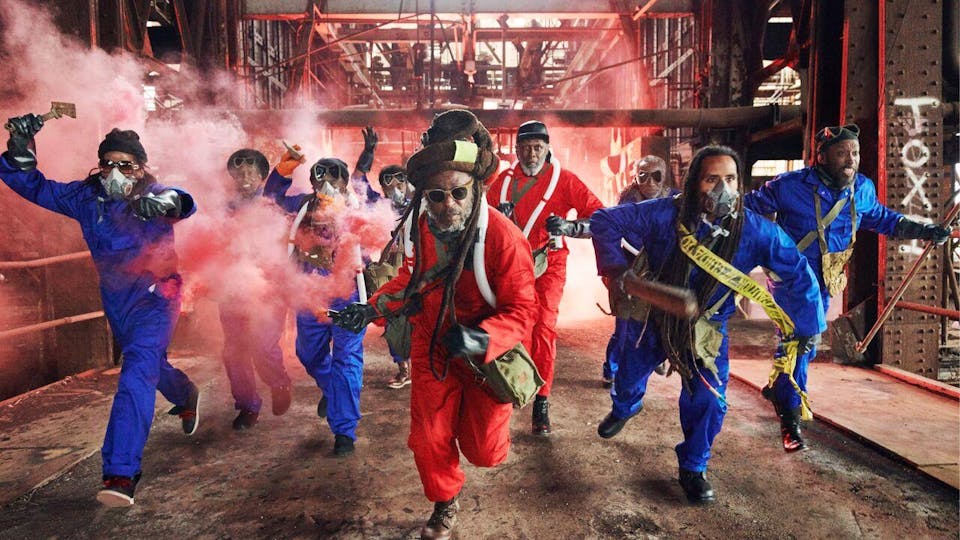 Steel Pulse will be playing at Iron City on October 24th 2019! Get your tickets now!
Bearing witness to the accelerating negativity of global affairs, UK reggae legends, Steel Pulse, emerge with musical vengeance to halt the disarray of humanity. The forthcoming album, Mass Manipulation, set for early 2019 release (Rootfire Cooperative / Wiseman Doctrine), reflects four decades of bettering mankind through music. The debut single "Stop You Coming And Come" features ancient melodies paired with catchy lyrics, transporting the mind to a period of time where secrets of an African dynasty are unmasked. As reggae revolutionaries, Steel Pulse is revered by the younger generation of artists and remains a powerhouse on stages around the globe. Through the example of Mass Manipulation, Steel Pulse demonstrates the endless possibilities that come from breaking down the walls of systemic greed, and nurturing the fellowship of mankind.
"Acclaimed as the greatest British reggae band when it emerged in 1978, Steel Pulse is perhaps the last great old-school reggae band left." -NPR, All Things Considered
"Steel Pulse's new single 'Cry Cry Blood' is a meditative rocker with deftly placed horns, guitars and strings bubbling up above the song's thumping groove." -Rolling Stone"[David Hinds'] songwriting and Bob Marleyesque vocals have lost none of their plaintively galvanising qualities as he addresses social justice." -The Guardian (4 of 5 Stars)
Ice Station Zebra is a rock/jam band from Birmingham, Alabama that focuses on creative improvisation, practiced orchestration, and honest lyricism. Pulling from the psychedelic realm of music, the band tries to create an exciting and memorable experience that varies every show. For Ice Station Zebra, every moment matters.
UPCOMING SHOWS