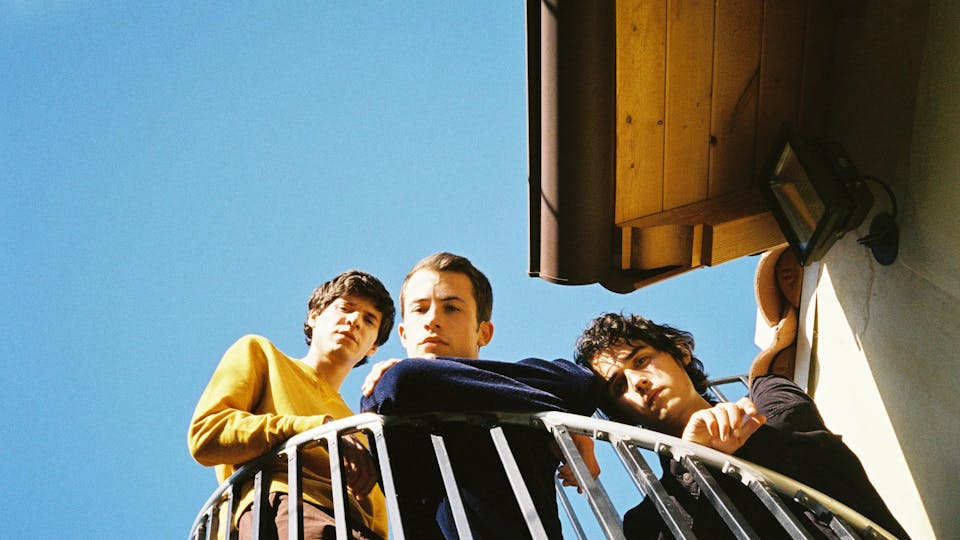 Wallows will be playing Iron City with Penelope Isles February 13, 2020!
Looking for tickets? Trying to exchange your tickets? Use our Lyte program to safely order or return tickets. You can follow the link HERE.
Best friends since the age of 11, Braeden Lemasters, Cole Preston, and Dylan Minnette (the members of Wallows), have spent most of their lives obsessing over music together, steadily gathering a musical vocabulary that's expansive and erratic and wildly eclectic. On their full - length debut Nothing Happens, the L.A. - based trio puts that voc abulary to work and draws from infinite inspirations: scores to Spike Jonze movies, the Beatles' most rhapsodic digressions, bedroom pop and lo - fi hip hop and '70s post - punk. The result is an album that's endlessly unpredictable, yet somehow as familiar an d deeply felt as the world inside your head.
Following the breakout success of 2017 debut single "Pleaser," Wallows embarked on a headlining national tour and soon inked a deal with Atlantic Records. In April 2018, they put out Spring and won praise from the likes of TIME and Stereogum, with the EP hitting #15 on Billboard's Vinyl Albums chart.
Named a Critical Cut on SiriusXM's Alt Nation, Spring's lead single "Pictures of Girls" reached #1 on the alternative specialty radio chart, then landed at #4 on t he year - end chart. Wallows also made their television debut with "Pictures of Girls," taking the stage on The Late Late Show with James Corden and introducing the world to their impassioned live performance. After the release of their EP, Wallows appeared at major festivals like Lollapalooza, Austin City Limits, Camp Flog Gnaw Carnival, Life Is Beautiful, and Voodoo Music + Arts Experience as a way to head into their debut album campaign.
Wallows has now released the debut Nothing Happens which has alread y accrued over 50 million streams, and the band is finishing up a sold - out worldwide headline tour. Following their 2018 television debut on The Late Late Show with James Corden the band has taken the stage on several live television shows including The To night Show Starring Jimmy Fallon, The Late Late Show with James Corden again, as well as Le Quotidien, and ZDFNeo Magazin Royal internationally.
UPCOMING SHOWS